ZeroHedge.com
February 15, 2021
Authored by Zachary Stieber via The Epoch Times (emphasis ours),
President Joe Biden on Feb. 14 urged Congress to strengthen existing laws concerning gun ownership on the third anniversary of the mass shooting at a high school in Parkland, Florida.
"The Parkland students and so many other young people across the country who have experienced gun violence are carrying forward the history of the American journey. It is a history written by young people in each generation who challenged prevailing dogma to demand a simple truth: we can do better. And we will," Biden said in a statement.

"This Administration will not wait for the next mass shooting to heed that call. We will take action to end our epidemic of gun violence and make our schools and communities safer. Today, I am calling on Congress to enact commonsense gun law reforms, including requiring background checks on all gun sales, banning assault weapons and high-capacity magazines, and eliminating immunity for gun manufacturers who knowingly put weapons of war on our streets."
In the afternoon on Feb. 14, 2018, a man identified by authorities as Nikolas Cruz, now 22, walked into Marjory Stoneman Douglas High School and opened fire with AR-15 rifle. The shooting left 17 dead, including 14 students. Cruz, who is currently awaiting trial, could face the death penalty.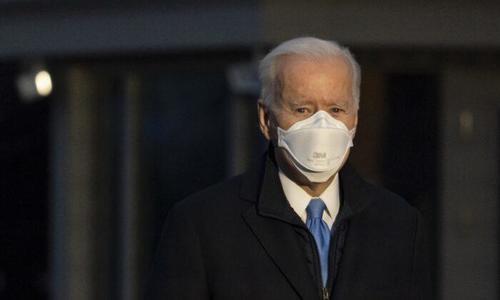 After the shooting, a number of Parkland students and parents began agitating for stricter gun control laws, arguing Cruz shouldn't have been able to obtain a gun. But others pointed to failures by law enforcement, including safety officer Scot Peterson, who has pleaded not guilty to criminal charges for not entering the school building to confront Cruz, and urged restraint on new measures.
Biden said during the 2020 campaign that he supports stronger gun control; last week, administration officials met with gun control advocates, including Shannon Watts, founder of Moms Demand Action, and John Feinblatt, president of Everytown for Gun Safety.