Introduction
This work started as a small brochure containing only hints about possible connections between Marxism and the Satanist church.
No one had ventured to write about this before. Therefore I was cautious, even timid. But in the course of time more and more evidence I hope will convince you of the spiritual danger part and parcel of communism.
Marxism today governs over one-third of mankind. If it could be shown that the originators and perpetrators of this movement were indeed behind-closed-doors devil worshippers, consciously exploiting Satanic powers, would not such a realization require action?
If some were to reset my thesis out of hand, it would not surprise me. Science and technology advance at such a rapid pace because we are always ready to scrap obsolescent machinery in favor of new conveniences. It is quite different in affairs of sociology or religion. Ideas die hard, and a mindset, unlike a computer chip, is not easy altered or replaced. Even fresh evidence may fail to persuade. The doors of some minds have rusty hinges. But I offer credible proofs to support my thesis, and I invite you to carefully consider them.
The Communists have certainly taken note of this book, which has been translated into Russian, Chinese, Romanian, German, Slovak, and other languages, and has been smuggled into Iron Curtain countries in great quantities. For instance, the East Berlin journal Deutsche Lebrerzeitung, under the heading "The Killer of Marx," denounced my book vehemently, calling it "the most broadly based, provocative, and heinous work written against Marx."
Can Marx be so easily destroyed? Is this his Achilles heel? Would Marxism be discredited if men knew about his connection with Satanism? Do enough people care?
Marxism is the great fact of modern life. Whatever your opinion of it, whether or not you believe in the existence of Satan, whatever importance you attach to the cult of Satan practiced in certain circles, I ask you to consider, weigh, and judge the documentation I present here.
I trust it will help you orient yourself to the problems with which Marxism confronts every inhabitant of the globe today.
-Richard Wurmbrand
The following biography of Richard Wurmbrand is from The Voice of the Martyrs, the organization Richard Wurmbrand founded as a voice for Christians facing religious persecution throughout the world.
---
Pastor Richard Wurmbrand (1909—2001) was an evangelical minister who endured 14 years of Communist imprisonment and torture in his homeland of Romania. He is widely recognized there as one of the country's greatest Christian leaders, authors and educators.
In 1945, when the Communists seized Romania and attempted to take control of the churches, Pastor Wurmbrand began an effective, vigorous "underground" ministry to oppressed believers as well as to the Russian soldiers occupying his country. He was arrested in 1948, along with his wife, Sabina, who was imprisoned as a slave-laborer for three years on the Danube Canal. Pastor Wurmbrand spent three years in solitary confinement, seeing no one but his Communist torturers. He was then transferred to a group cell, where the torture continued for five more years.
As a Christian leader of international stature, Richard's imprisonment did not go unnoticed. However, when foreign diplomats asked the Communist Romanian government about him, they were told that he had fled the country. Adding to the confusion, Romanian secret police posing as former prisoners told Sabina they had attended his burial in the prison cemetery. His family and friends were told that he was dead.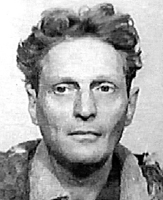 After more than eight years in prison, Richard Wurmbrand was released, immediately resuming his work with the underground church. A couple of years later, in 1959, he was re-arrested and sentenced to 25 years in prison.
Pastor Wurmbrand was released through a general amnesty in 1964, again resuming his underground ministry. A group of Christians in Norway, realizing the probability and danger of a third imprisonment, negotiated his family's emigration from Romania with the Communist authorities, who had begun "selling" political prisoners. While the average price for a prisoner was about $1,900, the government demanded $10,000 for Pastor Wurmbrand.
In May 1966, he testified before the U.S. Senate Internal Security Subcommittee, where he stripped to the waist to show 18 scars from torture wounds covering his torso. His story was carried in newspapers throughout the U.S., Europe and Asia. Pastor Wurmbrand was warned in September 1966 that Romania's Communist regime planned to assassinate him, but he would not be silenced.
As co-founders of The Voice of the Martyrs, Pastor Wurmbrand and his wife traveled throughout the world establishing a network of more than 30 offices that provide relief to families of imprisoned Christians in Islamic nations, Communist nations and other countries where Christians are persecuted because of their faith. His message has been, "Hate the evil systems, but love your persecutors. Love their souls, and try to win them for Christ."
Pastor Wurmbrand wrote numerous books, which have been translated into more than 70 languages. He has been labeled at various times by Christian leaders as "The Voice of the Underground Church" and "The Iron Curtain Paul."